Galapagos Rentals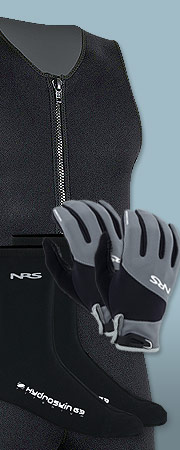 Stay Warm, Snorkel Longer
Daily snorkeling opportunities are the highlight of a Galápagos expedition. Our ships carry full snorkeling gear, including shortie wet suits. But water temperatures range from 62F to 72F/16.6C to 22.2C. So for more coverage/warmth—there's our Splash Wear rentals. Offered to U.S. shipping addresses only.
Rent Galapagos Splash Wear
Why Rent?
Peace of Mind Trying on the gear before you leave ensures a proper fit.
Convenience. Return label shipping is included.
Less is more. The lightweight 2.0 wetsuit can be worn by itself or under a shortie wetsuit.
Galapagos Essential Splash Wear Rentals
Offered in response to guests request for Galapagos splash wear.
Available all year round to travelers to any destination.
Wetsuits for men, womens and kids. Aqua gloves and aqua sox.
Available for men, women and kids.
Rental + a refundable deposit.
Return shipping is included.
Delivered to your home (U.S. shipping address).
Shipping time is based on the shipping method you choose.
United States addresses only.
Order 30 days before embarkation.

Allows time to try on your gear and for more economical shipping.

Order online up to 14 days prior to sailing.
Orders 13 - 6 days prior to sailing may be possible through contacting Customer Care.
Orders 6 days or less: sorry, rental package is not possible.
Rentals will be sent from our Seattle warehouse 45 days or less before departure.
Rentals must be returned within 14 days of disembarkation date.
Rental period is per cruise. For back-to-back cruise rentals please contact us to arrange to keep the rentals for the full duration. Rental per cruise and only one deposit will be charged.
Cancellation Policies
Cancel or return your rentals before your sailing date for a full refund minus cost of return shipping
Rental Agreement
By renting Splash Wear, renter agrees to pay the full retail value, as stated on this website, in the event that one or more items is/are not returned or are returned damaged
Refund will be applied to the credit card used to rent the package
Also available to purchase
Buy Splash Wear